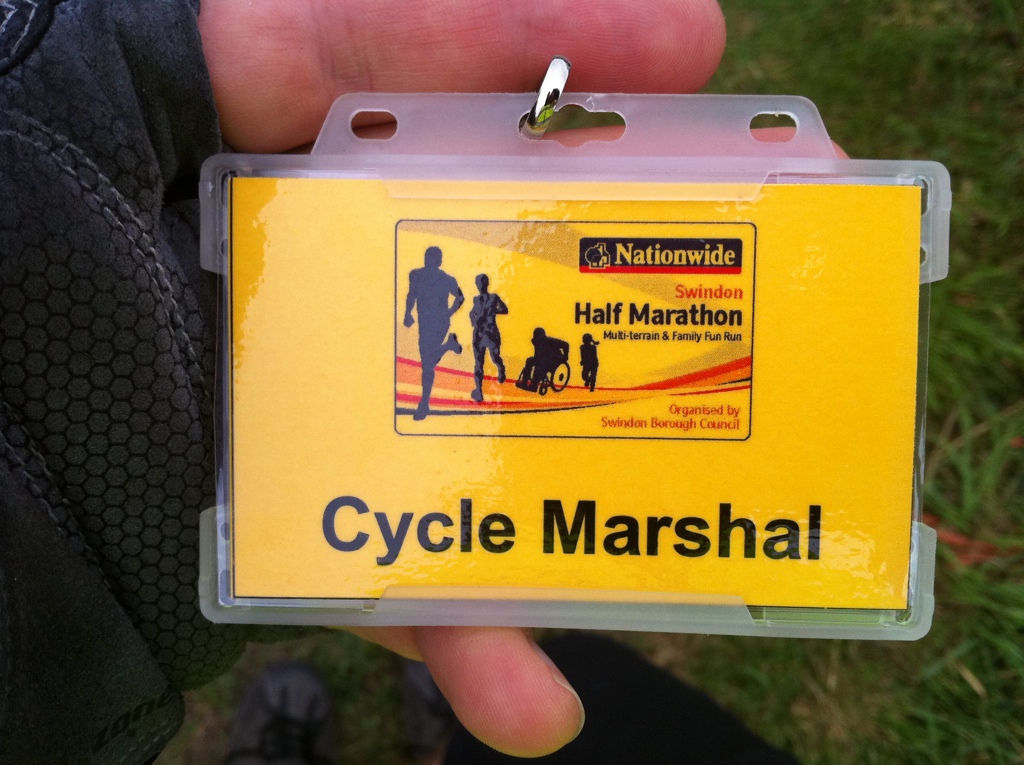 Not a great photo but it documents Sunday.
A few years ago I went to watch loads of friends run the Swindon Half Marathon. The next year I heard that they had cycle marshals that patrol the route between static marshalling points. I figured that, if I was going to stand and watch, I may as well do something useful.
The half marathon is now one of the highlights of my year. A fantastic day out, well organised, and with a great spirit!
If you're in Swindon, why not volunteer?